About Us

AZOO was established in 1996 by TAKIKONG CORP.
TAIKONG CORP., established in1977, a biotech corporation which has gained
ISO 9000 andISO 14000, quality certification, justified by the
International Standard Organization. TAIKONG manufactures high quality aquarium
products, also research and develop fluorescent fish, distributing them all over
the world. Since the first Fully-Fluorescent transgenic fish was announced
in 2001, 15 more new species Fluorescent Fish were announced afterwards
continuously. Five of them were launched in the market already.
The Fluorsecent Fish has become the representative of TAIKONG's
achievement in the field of Marine Bio-technology. To display the
fluorescent fish, AZOO has created many aquarium accessories.
Setting up the fluorescent fish aquarium with blue light and lifelike
neon coral can achieve the optimal viewing results. Using AZOO Nano-tech
tablet to refrain from algae allows people a simple and easy maintenance.
With AZOO products, people can easily enjoy the fun to have marine-like
tanks in their own houses and offices.
As suggested by its name, AZOO stands for A grade aquarium accessories.
Our market philosophy is to create an ecological museum at home for all
hobbyists and ensure such joys lead to a happy and healthy life.
AZOO positions herself as "The AQUA LEADER of NEW AGE". AZOO owns
the most professional R&d capability and always focus on product innovation.
Since 1996, AZOO has been constantly developing competitive and innovative
products and distributing them through worldwide integral channels as well
as AZOO web site. AZOO has become the leading company with enormous potential
in the fields of aquarium products and bio-technology.
In the future, AZOO will carry on with a view of creating healthy and happy
life for people and we would like to share all our innovative ideas and
achievement with you!
AZOO BIO-TECH PLANT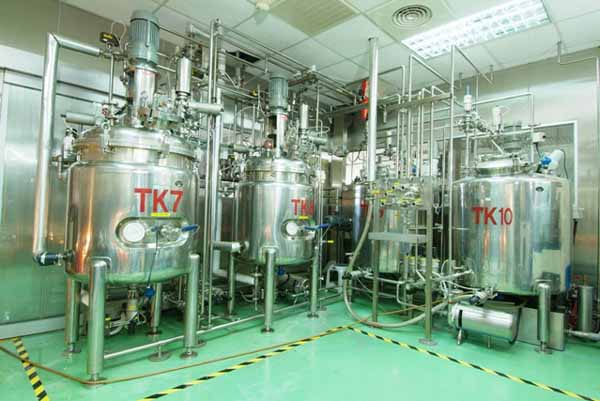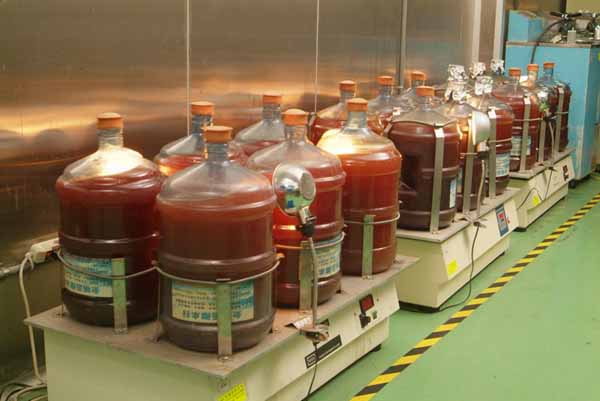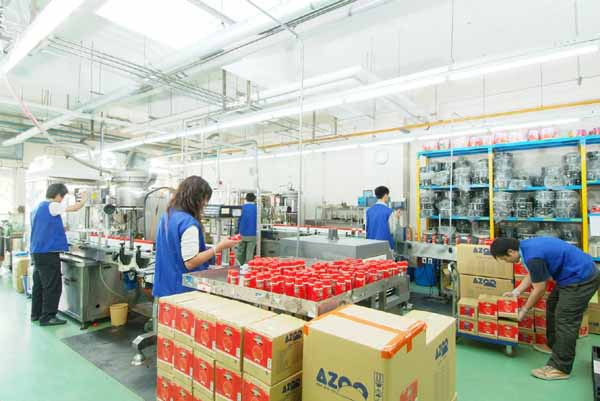 1977:Established Taikong Trading Co. to export marine fish
1996:Established Bio-tech center and created AZOO brand.
1998:Finished the set-up of international marketing channels.
1999:Obtained ISO 9002 accreditation. Carry out TQM system.
2001: Set up Wu-Gu Bio-tech firm and produced the world's Fully-Fluorescent
Transgenic Fish TK-1 and a every fresh microbiological water conditioner.
2002:The completion of the world's first Muscle-Fluorescent Transgenic Albino
Zebra Fish TK-2 / Set up First Fish Bank in Asia-Pacific.
2003:The completion of the world's first Bi-Fluorescent Gene Transgenic Albino
Zebra Fish TK-3 / Obtained ISO 14000 accreditation. / The 10th Enterprises
Innovation Research Award / 2003 National Biotechnology & Medical Care
Quality Award / Hot invention of Time Magazine
2004:Taiwan Symbol of Excellence Winner / Successfully create Application
Media of Transgenic Fish Technology
2005:Taiwan Excellence Award / Frost & Sullivan Award / Taipei Biotech Award
2007:Reached IPO on May 30th, Announce ECO-DESK.
2008:ECO DESK received the 2008 TAIWAN EXCELLENCE AWARD
2009:Established NEMO MARINE EDUCATION CENTER
2010:Launch innovative new products- Hyper Slim and Artemia Gel Series Food.