AZOO TRIGON EDUCATION KIT
The living fossil from dinosaur age!
Just add the water
Watch and observe the life cycle of the
ancient creature
TRIGON is a prehistoric creature from dinosaur age.
Trigons trace even back to 300 millions years ago
from the earth's Cretaceous period! It survives
the centuries through a unique life cycle and
considered a living fossil. It is a perfect life
science creature for kids and students.
FEATURES:
1. Fine selected Trigons eggs, in each bottle
over 10 Trigon eggs and gravels that contain
necessary nutrients for hatching and nauplius
growth.
2. Unique triple-compartments bowl to avoid
biting each other during their larva stage .
The large volume bowl offers the best hatchery
and growth space.
3. A Complete hatchery kit with bowl, Trigon eggs,
food, plastic pipette, thermometer strip and
instructions leaflet.
New born Trigon - 24 hours after hatching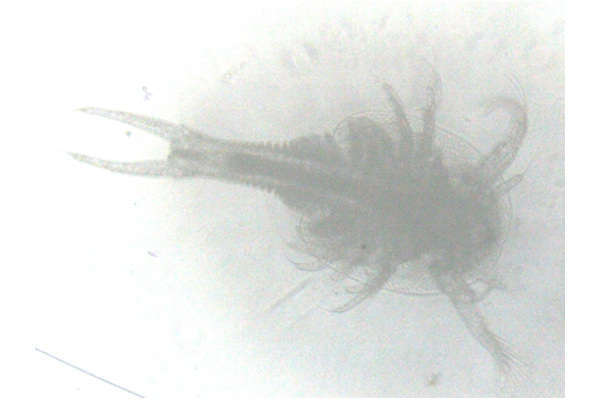 Baby Trigon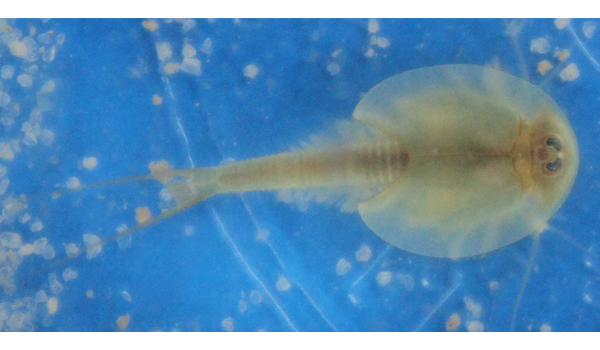 Mature Trigon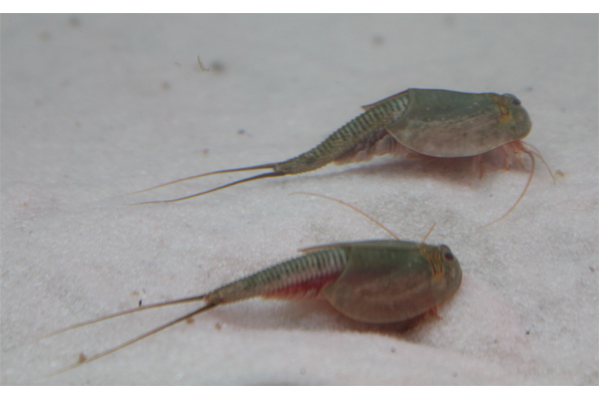 Trigons Instructions booklet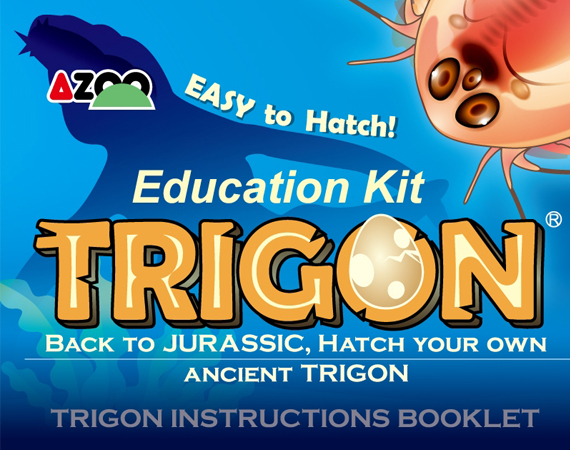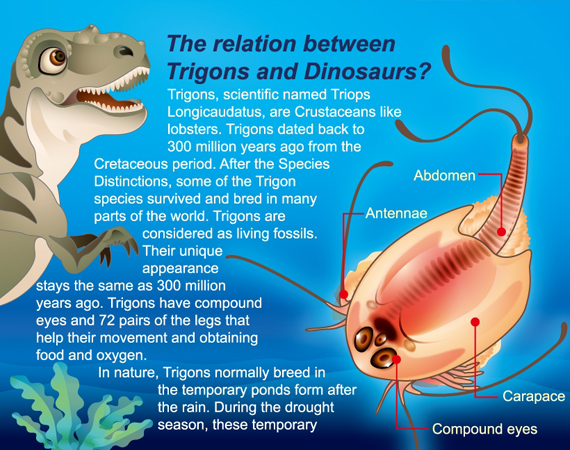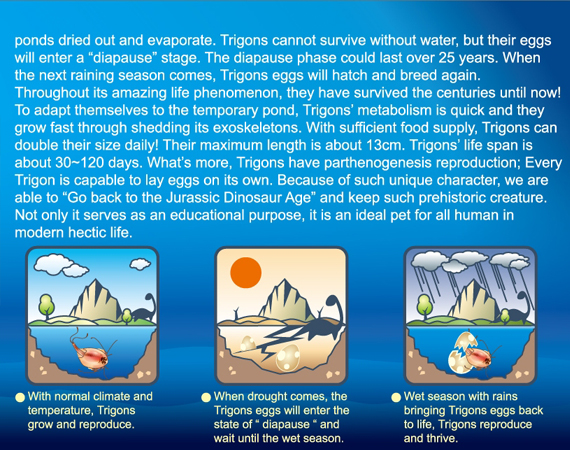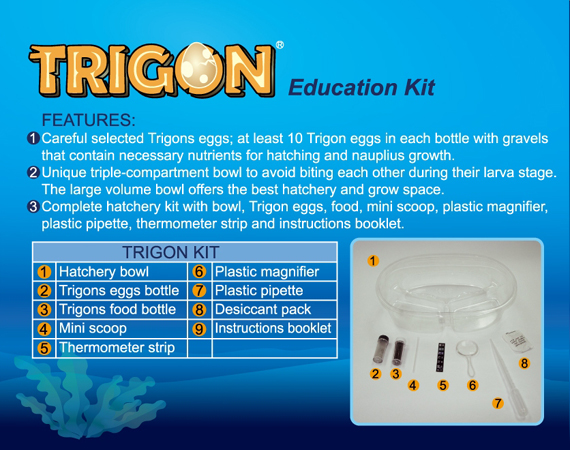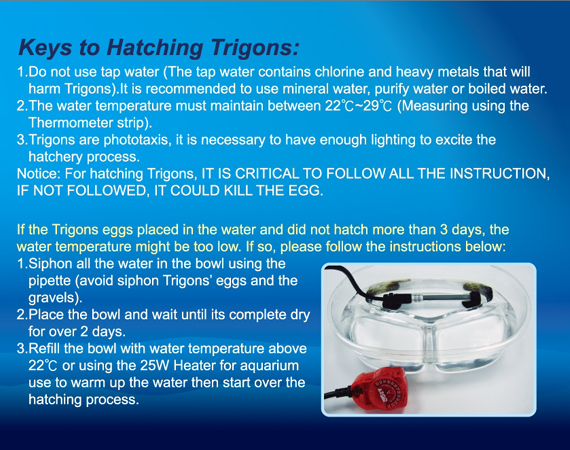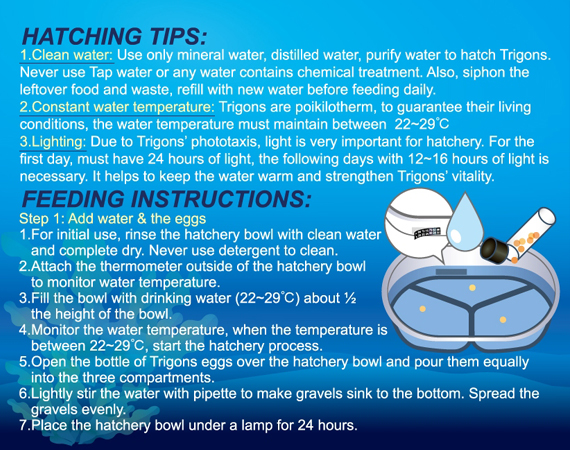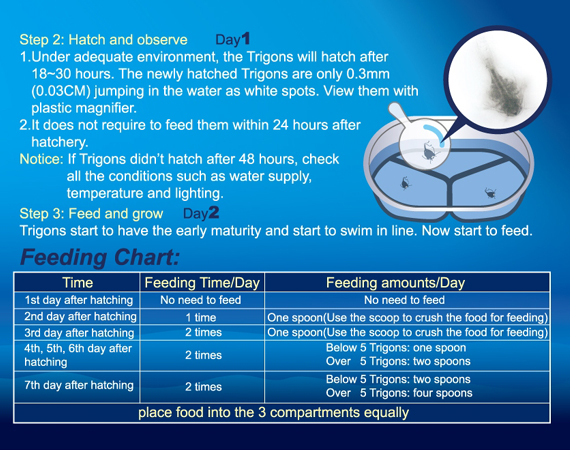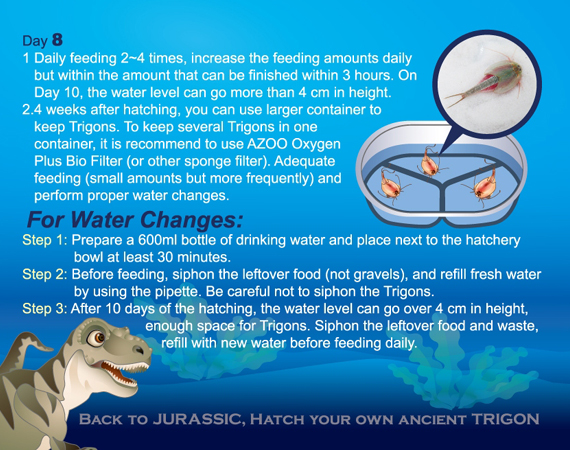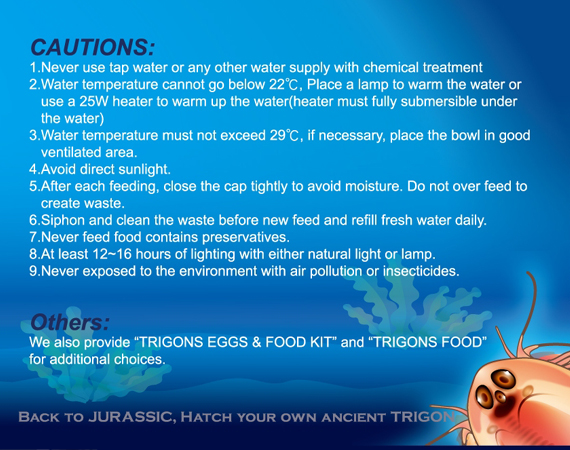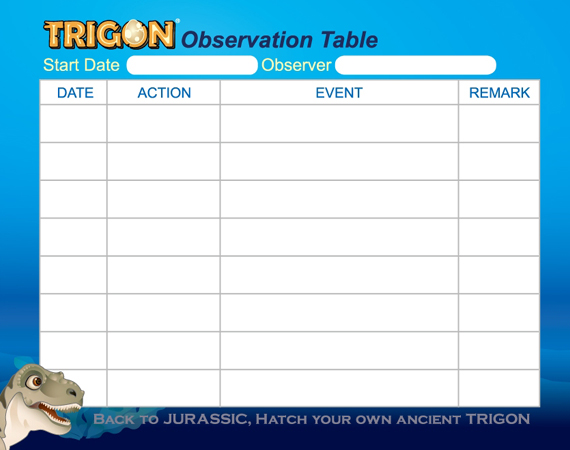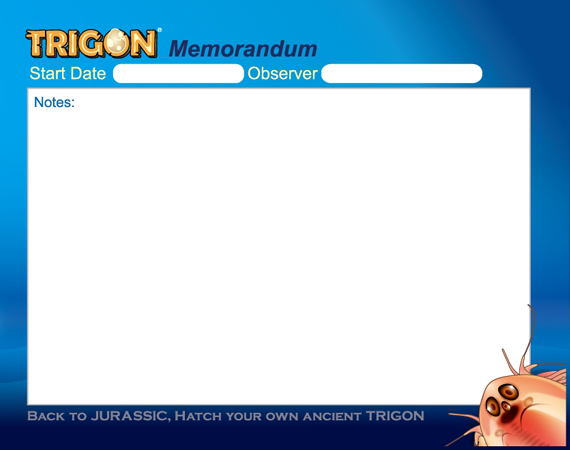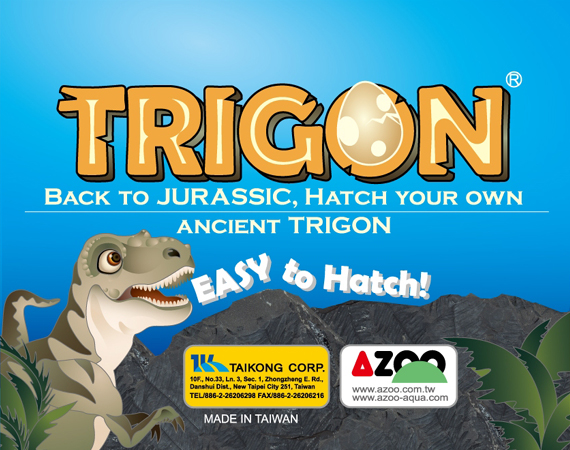 NOTES:
The display color of the item and its packaging could differ from the
actual product due to uses' monitors settings.